Janeway said she never received any information about the investigation, according to the lawsuit. By the end of October 2021, she said she had given up trying to find out the results.
"After a while I just stopped asking because I knew no one was listening and I knew it was useless. I was sick of wasting my breath and I just held on to this hope that they were doing what they were supposed to be doing."
She still doesn't know who caused the spots on her son's skin, the lawsuit says.
Previous allegations of abuse
Last month, an NBC News investigation into Brooklawn detailed allegations of misconduct and abuse over several years that led to the July 17 death of Ja'Ceon Terry, a 7-year-old who was a state ward and was hospitalized had held up facility. He died of "positional asphyxiation," according to the Jefferson County Coroner's Office, which also ruled his death a homicide.
On the day Ja'Ceon died, a program manager recalled being told that the child had been held in a chokehold by two staff members and that she was throwing up, according to a source with knowledge of the encounter.
Two employees involved in the death were fired, the facility said. However, no charges have been filed and police and state officials say they are still investigating.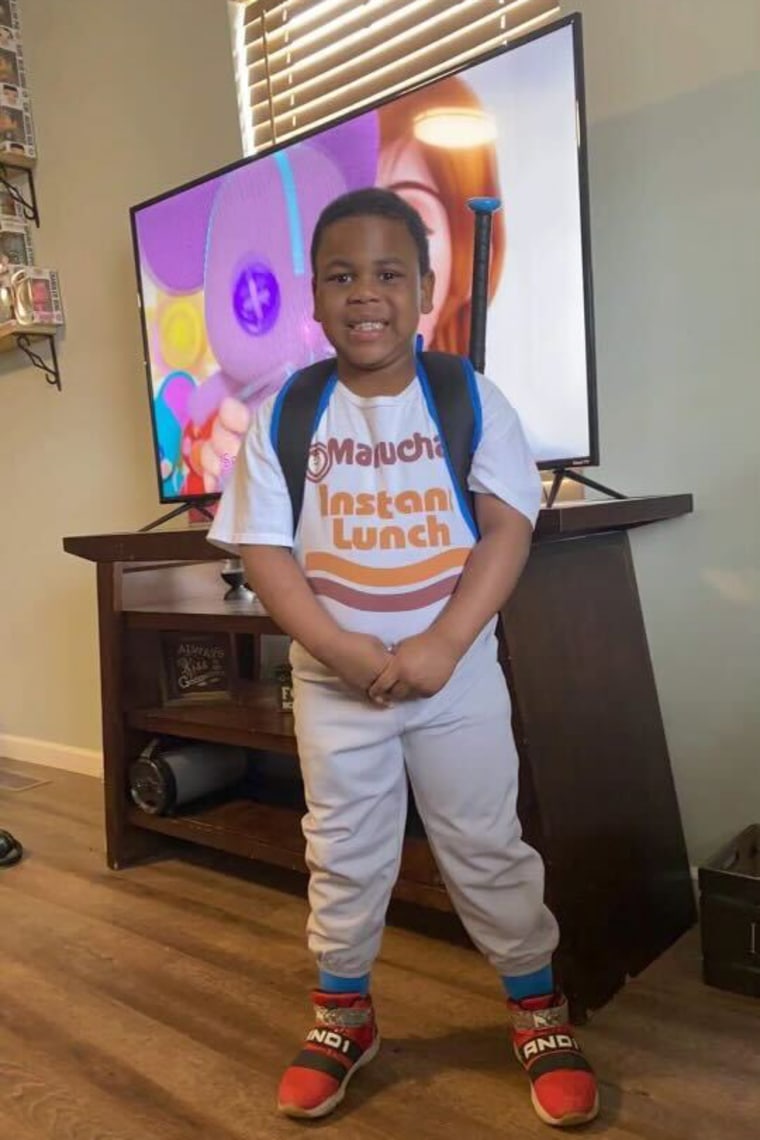 "He shouldn't have died under our watch. As protectors of Kentucky's most vulnerable children, we are committed to ensuring this never happens again. The health and safety of the Brooklawn family is always our top priority," the company said last month.
According to the Kentucky Cabinet for Health and Family Services, 27 children in state custody remain in Brooklawn's care as of Nov. 14, up from the 32 the facility said were there last month. The state did not answer questions about where the children who were no longer in the facility were sent.
Ja'Ceon's death has exposed critical cracks in Kentucky's care system, including dwindling staffing levels, according to child rights groups, who hope the tragedy will fuel a push to have an agency outside the state government oversee care facilities.
It also raised questions about the use of child restraint systems at the facility.
Rebekah Frank, a former Brooklawn employee who worked at the facility in 2018, said she witnessed dozens of interactions where employees used restraints that went against her training program, which taught that physical restraint should be a last resort.
"You mustn't oppose them, because you're not supposed to restrict your breathing at all. It's all about containing the chaos. It's not so much about restraint as it is about securing it," she said last month, referring to her training. "These kids had already experienced so much trauma, so if you put a kid against a wall to teach them a lesson, that's abuse."
In a statement on her allegations, Uspiritus said, "Many of the details from Ms Frank's account of the events do not match our records, which include videotapes, emails, interviews with staff and investigative reports." The organization did not specify which Details they denied.
"Nonstop" verbal abuse
For nine months, Janeway said, her son was verbally and emotionally abused and upset by coworkers, and at times she heard it on the phone, according to the lawsuit.
"Every time I was on the phone with Anthony and he tried to say something to me that they didn't really want to say, they were talking about him. They were trying to redirect what he was saying," she said. "It was non-stop."
She wanted to pull him out, she said, but was unable to treat his health issues at home at the time. "I was backed into an impossible corner, so I had to trust them," she said.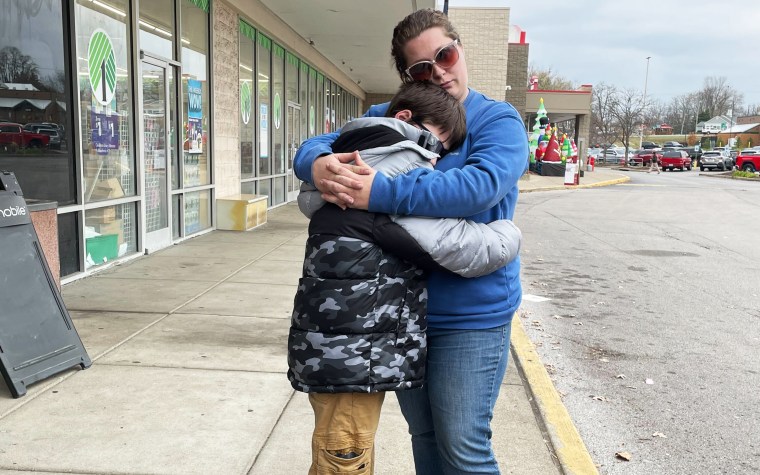 In her suit, Janeway claims she overheard her son being told to "shut up" during a phone call in August 2021 when he tried to tell her how he was being treated by Miss Debbie, which prompted her to do so to write an email to a social worker.
In an email verified by NBC News on Aug. 30, 2021, Janeway requested an update on "the staff incident," calling it an "urgent issue," and noting that she hasn't had contact with her son since.
A director of the facility wrote back, telling Janeway: "As I said when speaking to you on the phone, this concern has been referred to our internal investigative process to be investigated. To date, this process has not yet been fully completed. I'll make sure one of us lets you know when the time comes. I would like to remind you that we cannot tell you what follow-up action will be taken with the employee. That information is proprietary." But she said the facility would notify Janeway when the process was complete.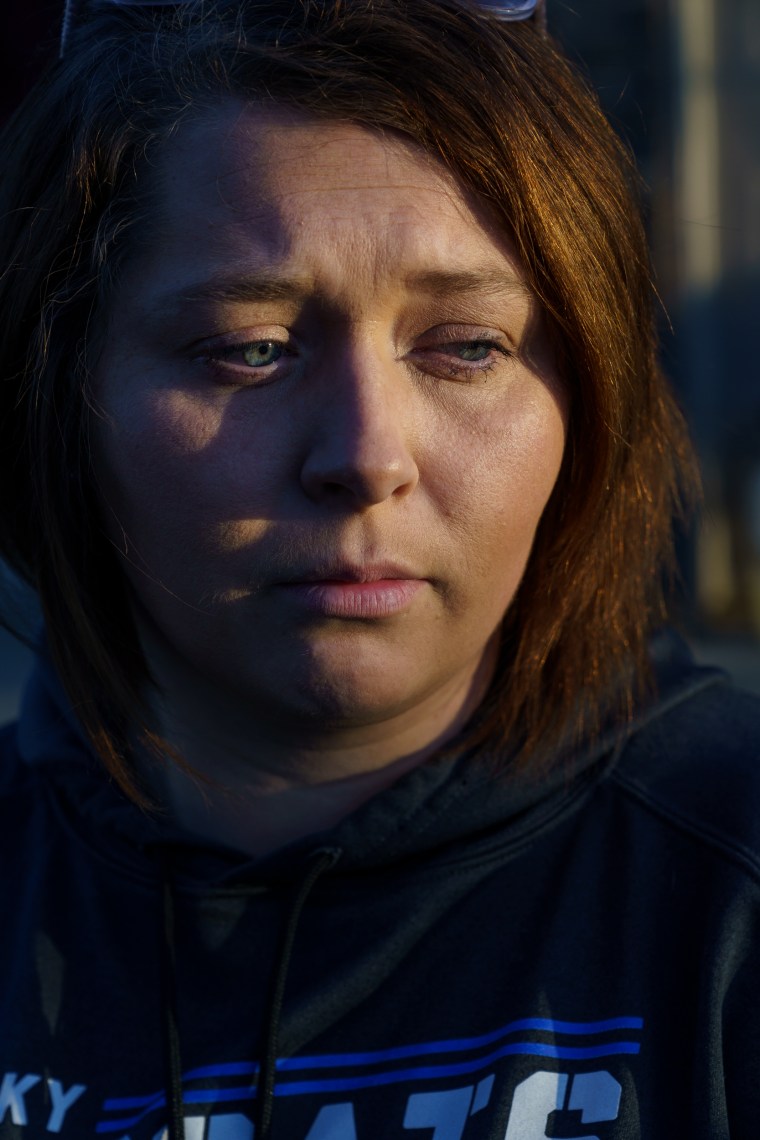 In her suit, Janeway said she was unable to see him for two months during her son's stay at Brooklawn while it was on Covid lockdown and it was difficult to reach him at times due to phone and internet outages at the facility.
In an email verified by NBC News on Aug. 30, 2021, she expressed frustration to a Brooklawn social worker at not being able to call her son, to which the worker replied, "I'm not an IT specialist, so there I am can't know the phone also cut out when the internet went down. I am sure they are working to get something up and running now that we know what happens if the internet goes down."
After the alleged suffocation in October, Anthony stayed at Brooklawn for an additional six months while waiting for a bed at another facility, she said.
He was released home in March, four months before Ja'Ceon's death.
But Anthony's demeanor was very different from before he went to Brooklawn, she said. He became "very distant, very quiet, very nervous, like you're hurting him," she said.
"I trusted a broken system to help, not hurt, my son and it failed him," she said.
The experience also changed her, she said.
"I feel absolute regret and it eats me up every day." She said: "Every day after that I wished I'd just taken all the police with me. I wish I hadn't been listening. I wish I had this officer so someone could walk out there in handcuffs and not hurt anyone else. I wish I had said something and not trusted them. That way, my son would not be able to dwell on the trauma of what they did to him."
Janeway is now demanding the immediate closure of the facility.
Her lawsuit alleges negligence and negligent hiring, training, supervision and withholding of the facility.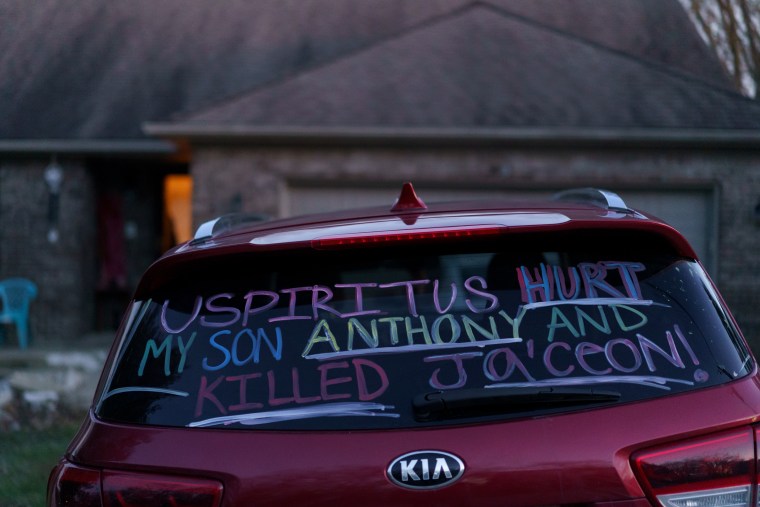 "This lawsuit was filed on behalf of another child victim who was choked and abused at the Brooklawn facility," Paul Croley, an attorney who filed the lawsuit, said in a written statement. Croley has also filed a lawsuit alleging wrongful death, negligence and negligent hiring, training, supervision and retention on behalf of Ja'Ceon's estate.
"Brooklawn and its parent companies were aware of a terrible and dangerous problem. They shamefully ignored it. The consequences are appalling," Croley said in the statement. "Our investigation and prosecution will continue until all these hurting children see justice and that never happens again,"
After Ja'Ceon's death, the Kentucky Department of Health and Family Affairs said it took "additional measures" against uspiritus.
"Following investigations into Brooklawn by the Cabinet Office of Inspector General and the Department for Community Based Services, on November 2, Cabinet officials shared with Uspiritus leadership a list of findings, including the most serious, classified as imminently at risk and corrective actions at Brooklawn require residential psychiatric treatment facilities," Susan Dunlap, a spokeswoman for the agency, said in a statement.
Dunlap said a final version of the results is awaiting approval from the Centers for Medicare and Medicaid Services' quality assurance team and that Uspiritus has 10 days after receipt to submit a corrective plan.
The Centers for Medicare and Medicaid Services did not respond to requests for comment.
Janeway said she is filled with regret for Ja'Ceon and wants his family to know "they see them and their pain".
"I'm sorry about what happened to you," she said. "That could very well have been my son."
"Those fears are still there, that regret and that pain and the knowledge that maybe I could have saved a child's life. But I was afraid to say anything because I trusted them and that makes me angry, so angry."